I know that I already made a
post
about this shit... but I just wanted to emphasize the current values of people in America.
Not to say that I value real news to celeb gossip, but I lord knows I like to judge other people...
Here are the trends...

The financial crisis, Recession,
and
Jacko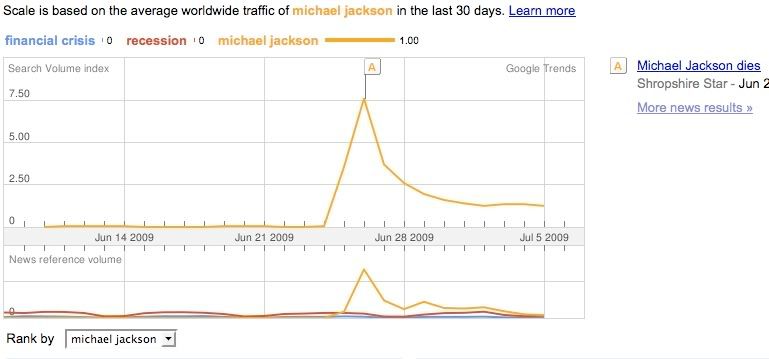 Shit, son.

What CNN really cares about...